Feb 15
Brewing at Upslope
A couple weeks ago the Crafty Ladies got the privilege of brewing a beer with Sam Scruby at Upslope Brewing. The day was filled with lots of hands on brewing, beer, and fun! The day started early with an 8 am bus ride to Boulder but Upslope made it all better when they served us Coffee Brown as a morning welcome :) (Foreign-Style Stout on Nitro shown in picture)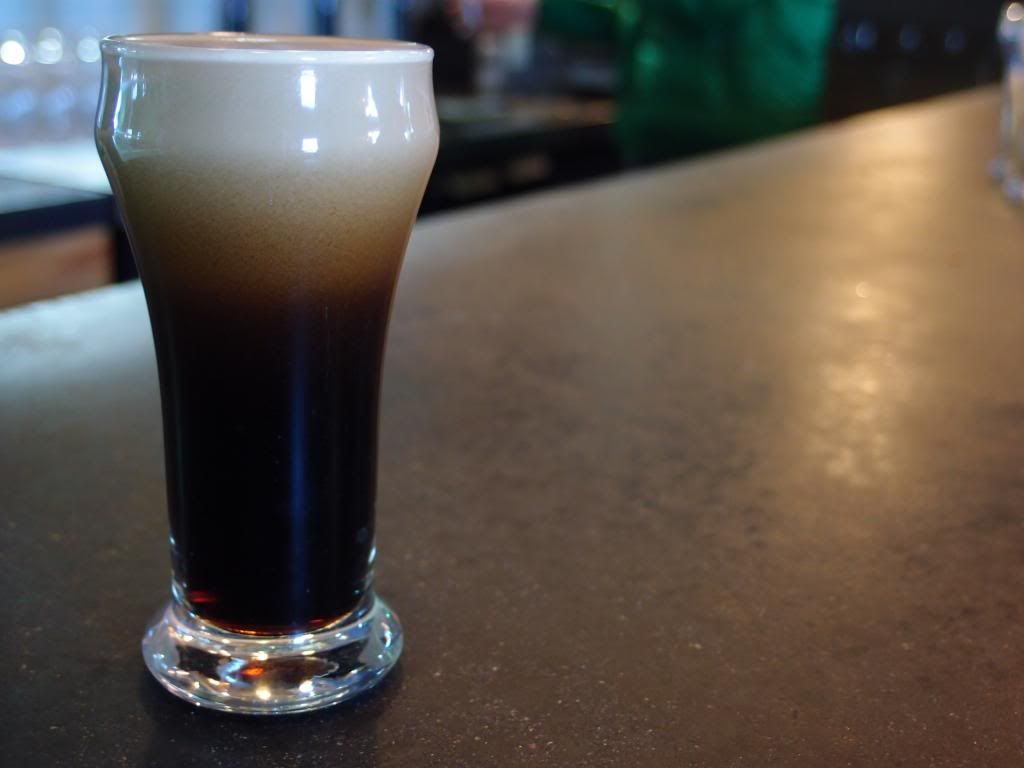 Before the brewing process begins, all the malts must be measured. Part of this process involves changing out that huge bag when it runs out. This is something they do on a regular basis…someone rides on top of the bag while they get lifted up. The bag is taken off and replaced. Sound like a fun daily job? I guess it just becomes a part of the routine :)
The next task was heating up the water to get it ready for all the malts. This task, since we had already worked so hard, called for another beer :)
Getting the malts into the boiling water took some team work. With a long, heavy rod we had to reach and knock the release handle to let all the malts into the mash.
It took three of our crafty ladies to get the job done. The rest of the team supported from the audience and cheered once the task was complete!
There were lots of helpers in the process. It must have been fun for Sam to have all of us taking roles along the way...twenty of us were doing one person's job :)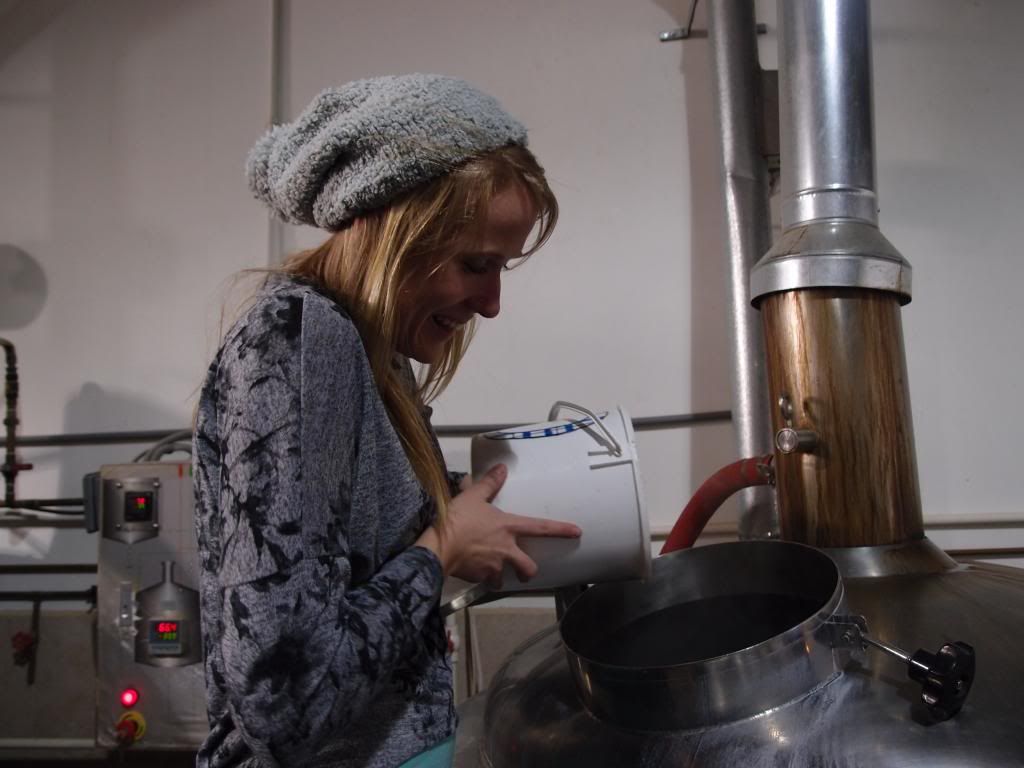 Though we mostly played, there was some work and learning too ;) Sam spoke about the progress of the beer in every step of brewing and we got to taste along the way from the sugary water to the final hops.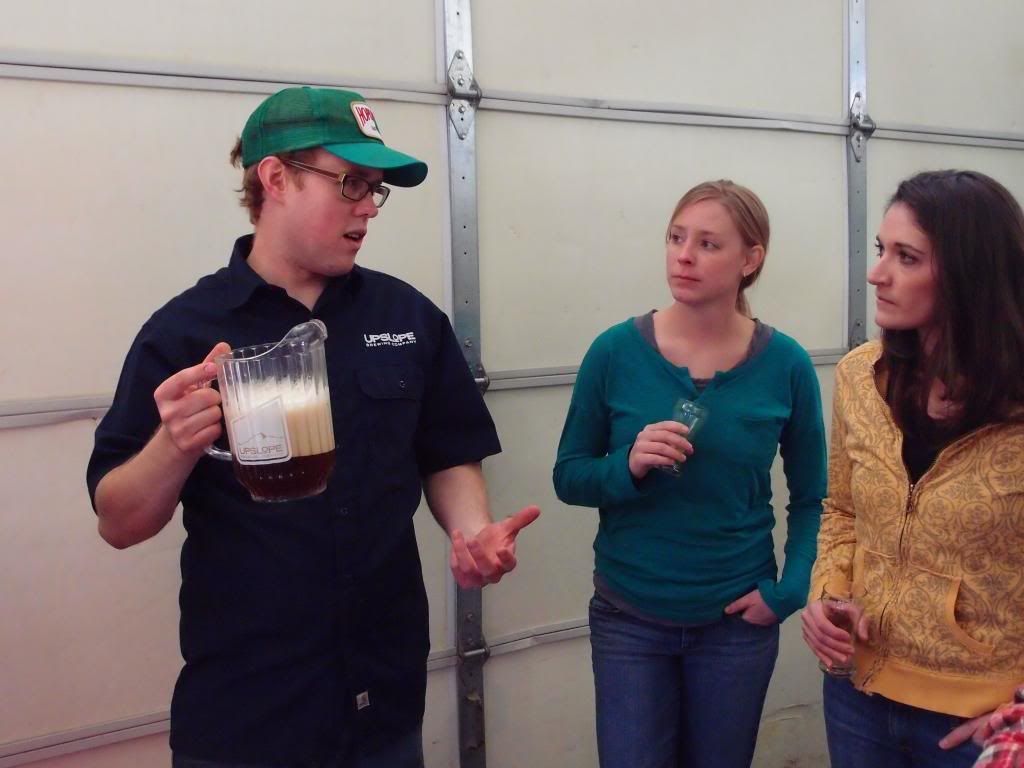 The Crafty Ladies got some awesome, new Upslope apparel and showed it off with a beer in hand of course ;)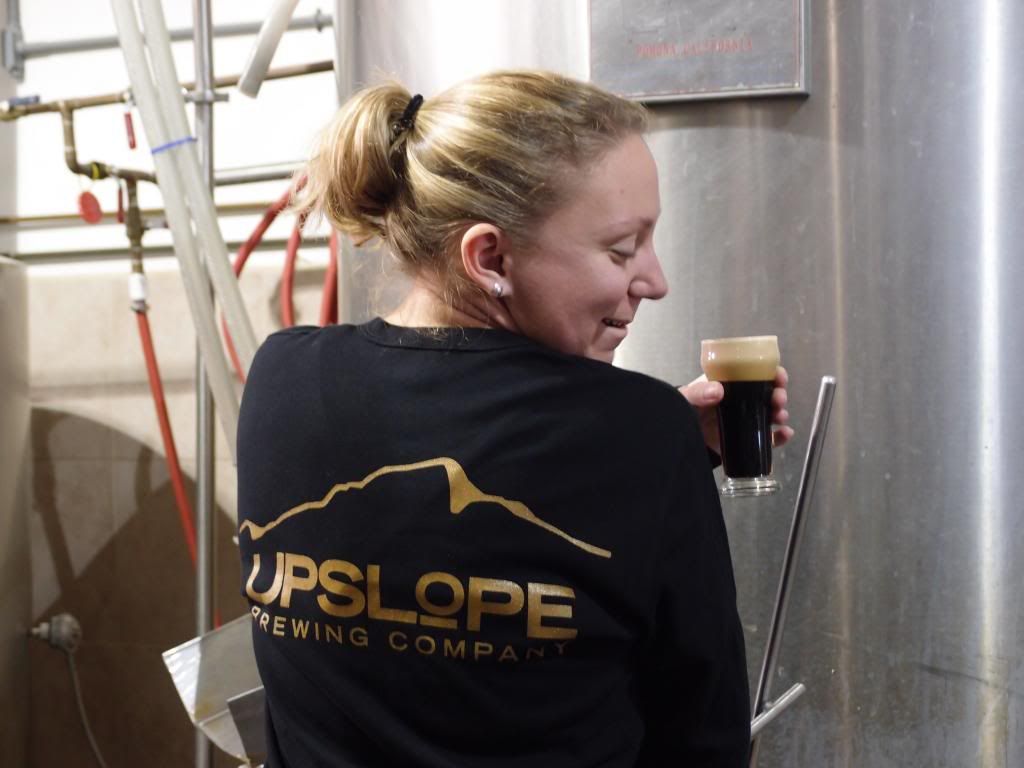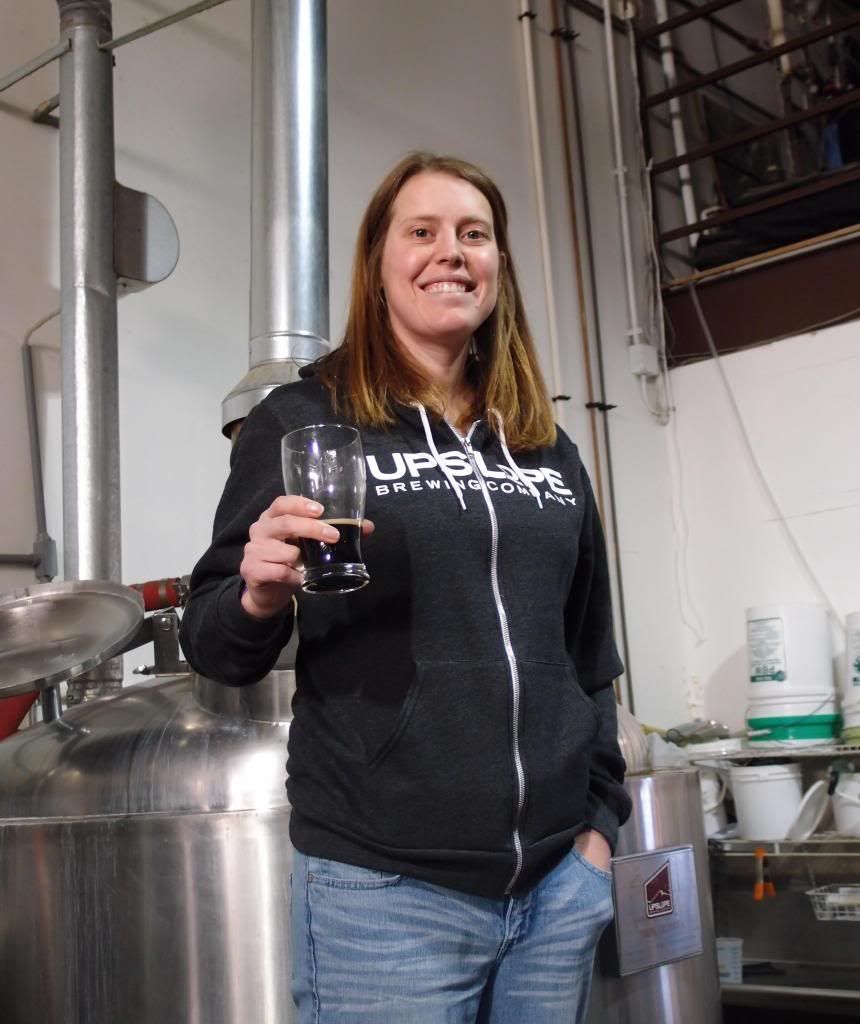 It took some time to warm up and get cozy but after a couple beers and learning one of the brewery secrets, a dance party definitely began when Ke$ha came on the radio :)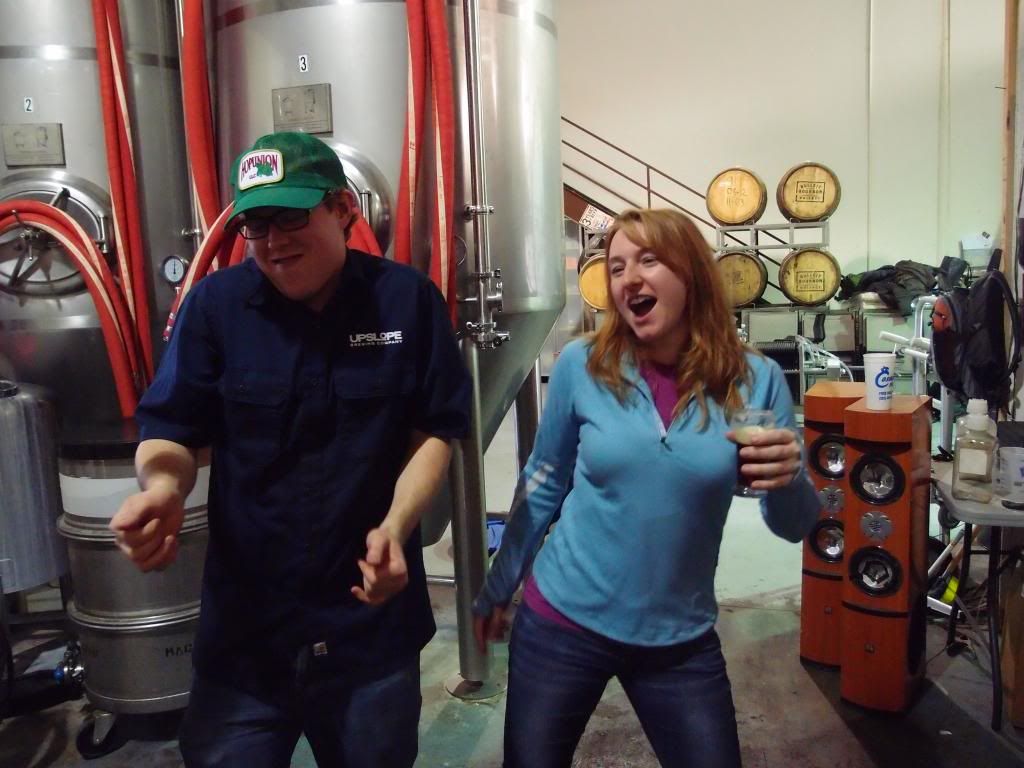 Sam is the Man. We had a great day at Upslope Brewing and are so glad they let us join them for a day of brewing. Thanks to Sam and everyone else at Upslope!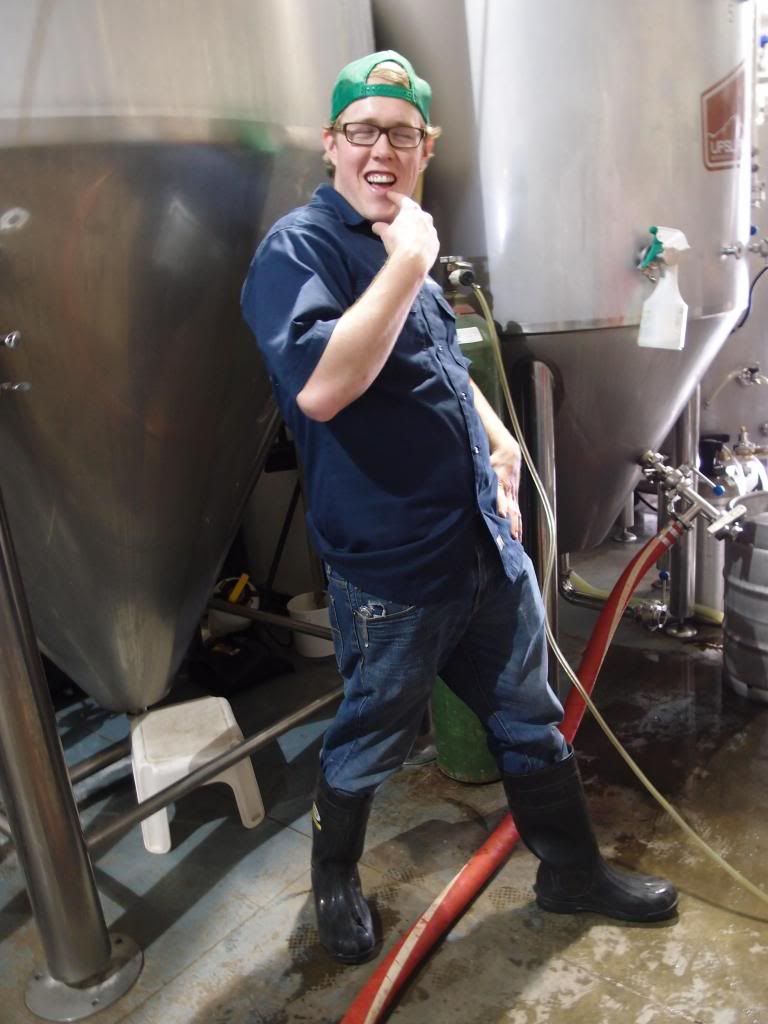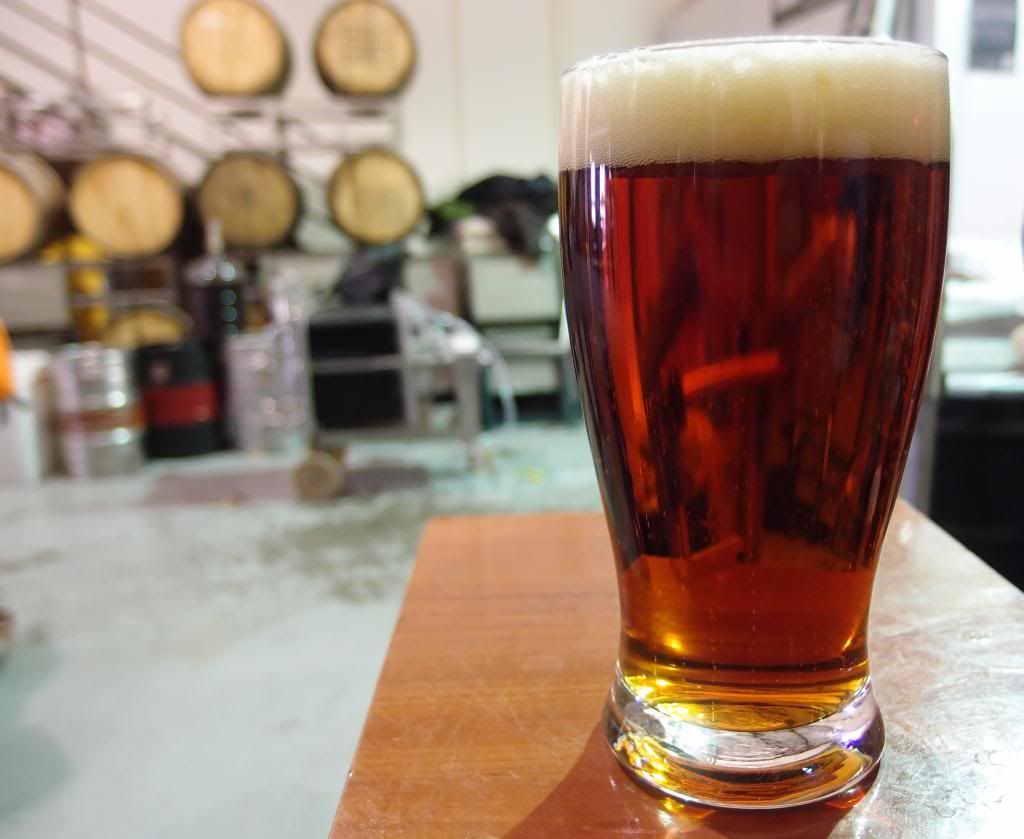 Crafty Ladies Beer Club