May 28
Bon Voyage to Tannea Beer Dinner with Great Divide
Great Divide and Highland Tap & Burger joined forces to provide us with a delicious beer dinner. The dinner was Caribbean influenced and was a Bon Voyage to Tannea Musselman from Great Divide who will be their first brewery representative outside of Colorado. It was a five course meal that started with the Nomad Pilsner and a Jumpin' Good Goat Cheese Crostini.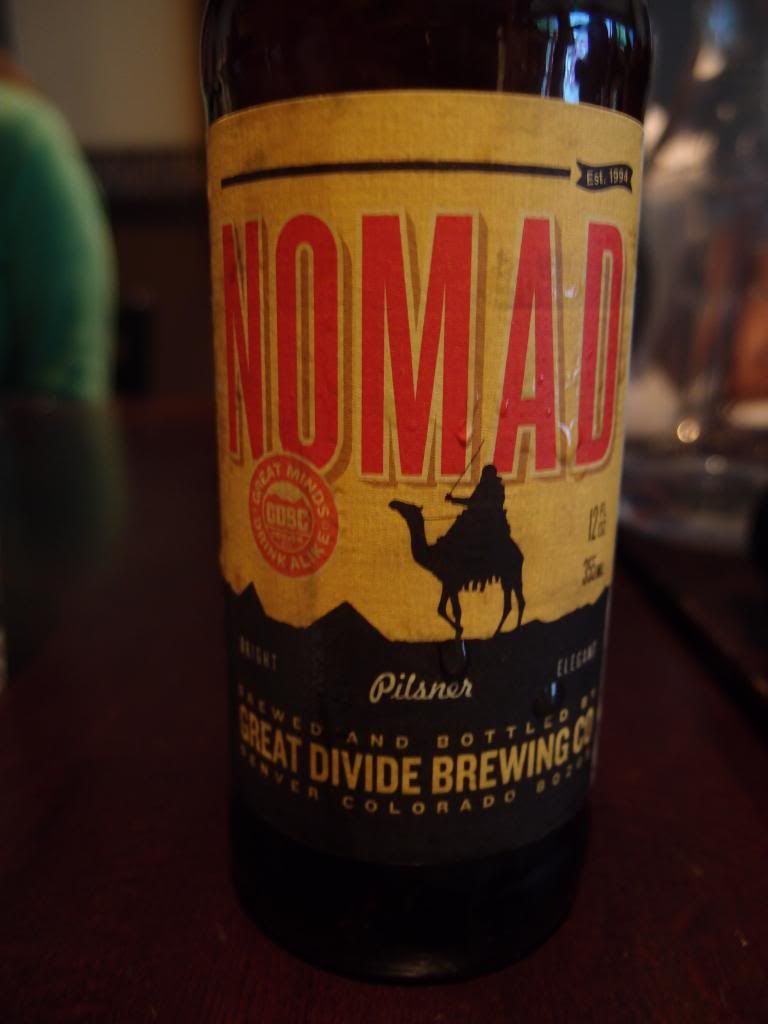 The next course was Shrimp and Mahi Mahi Ceviche. This was full of flavor with Ancho chili, orange, Pico, avocado, and mango cumin creme. It was served with Yucca Chips and paired with the Heyday Belgian Style White Ale.
The Marinated Skirt Steak Spring Rolls with Vermicelli noodles, mint, napa slaw and three dipping sauces paired with the 19th Anniversary Ale. The three dipping sauces were sweet chili key lime, pineapple ginger, and Thai peanut. The best sauce pairing with the beer was definitely the pineapple ginger. It really calmed the booze in the strong anniversary ale making them a great pair.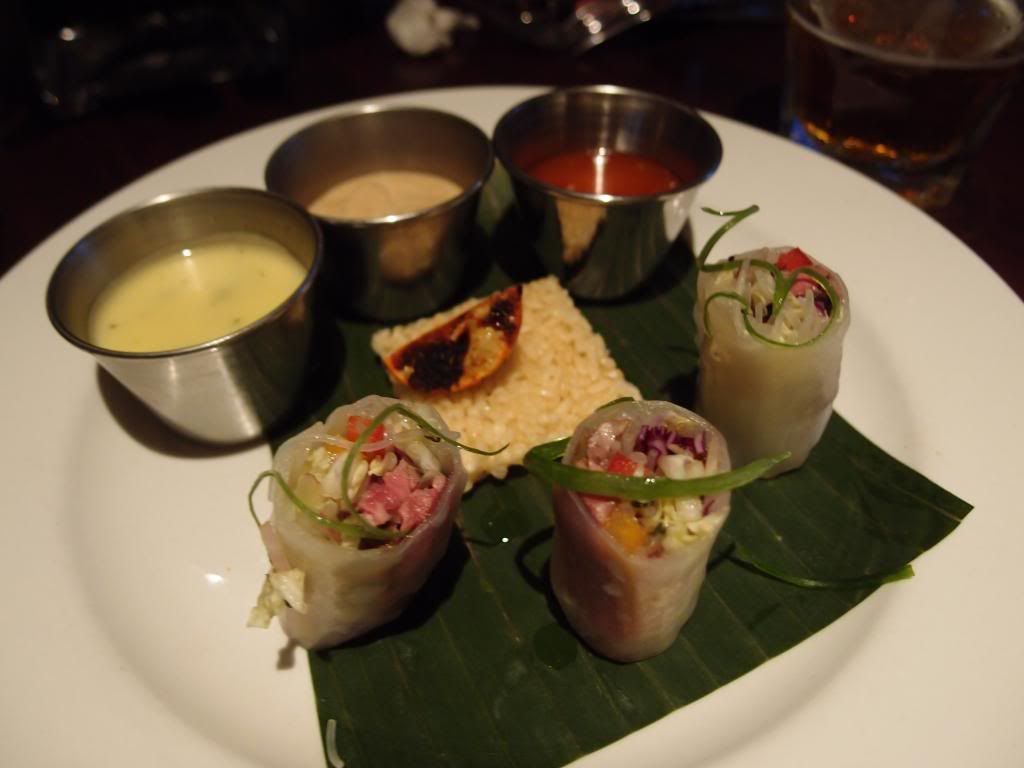 The main course was Chili Rubbed Red Bird Chicken with sweet potato yellow curry, basmati rice, cilantro sweet pea purée, sriracha and naan. The chicken just fell off the bone and the flavors in the curry and pea purée were superb. This dish was paired with the Titan IPA, which is one of my favorite IPAs :)
Banana Mascarpone Cheesecake was the final course in this amazing beer dinner. It had caramel, chocolate, maple cured peach and a wood smoked bacon crust- yes, you heard me right- bacon crust! This was paired with the Chocolate Oak-Aged Yeti.
Thanks to everyone for a great beer dinner! We wish Tannea well as she embarks on her new journey in San Diego!