Oct 1
Moa Beer from New Zealand
Coming all the way from New Zealand, Moa Brewing Company visited the Crafty Ladies to share with us some of their beers. Owner Josh Scott officially opened the brewery in 2003 in Marlborough, New Zealand. As the son of Allan Scott, Marlborough winemaker, Josh went from being raised on winemaking to having a passion for beer and eventually starting this brewery.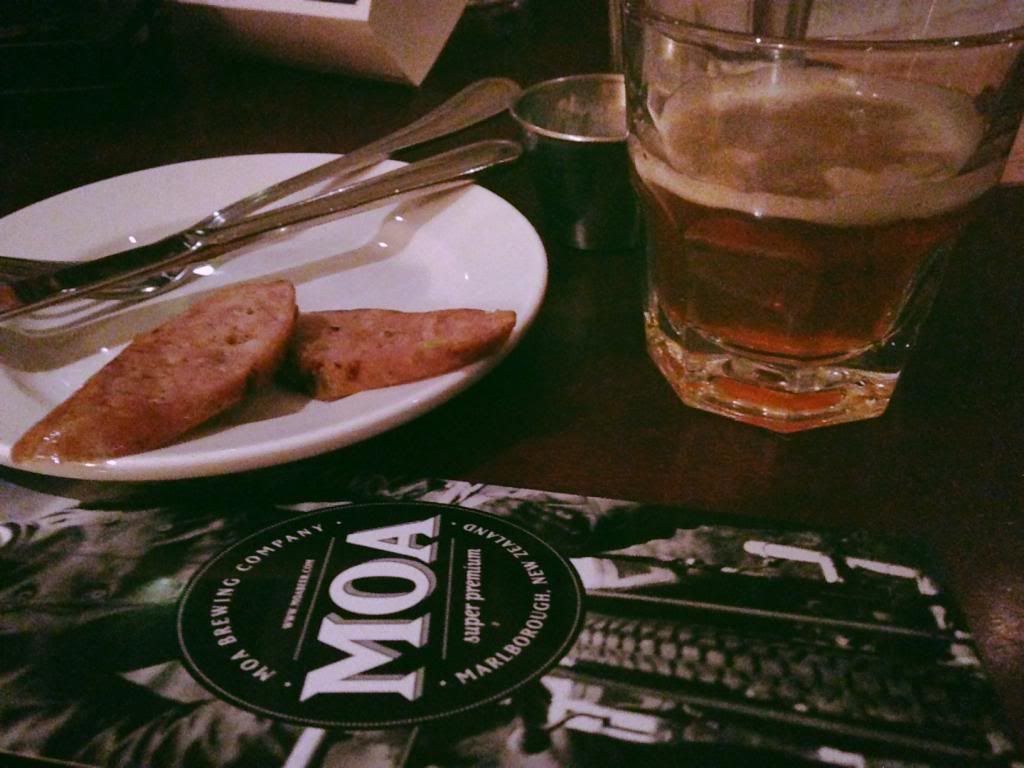 Moa Sampler:

The Breakfast Lager is a refreshing and sparkling beer with hints of cherry. Upon cap release, the cherry aroma is evident but it is not too strong or overbearing to the taste. This beer is often enjoyed as a mid-afternoon beverage in New Zealand. I want to move to New Zealand! :)

Blanc Evolution is a wheat beer. It was super light and took after the typical German wheat style.

The Pale Ale had a different twist on the typical style. It was fruity with light hops and it had a slight bitterness. This was paired with the sausage and I thought it was a tasty combination.

The Imperial Stout is aged in French Pinot Noir wine barrels. There was a lot going on in this beer with a very bold flavor, hints of chocolate, and a slight smokiness. The after taste was very pleasant though.

Typically we get about four samples from each brewery but we got a special treat with a sample of St Josephs Belgian Tripel which is currently on tap at Highland Tap and Burger.
Check out Moa Brewing Company to find their beer near you!