May 23
Food and Beer Pairing with Goose Island
Cheese and sweets were paired with four Goose Island vintage ales at the May event with the Crafty Ladies. Every event is unique in its own way and every brewery brings something new to the table, literally ;) Goose Island did nothing less...each beer was paired with a type of cheese and something sweet. Pairing both foods with the beer showed the different characteristics involved in each beer.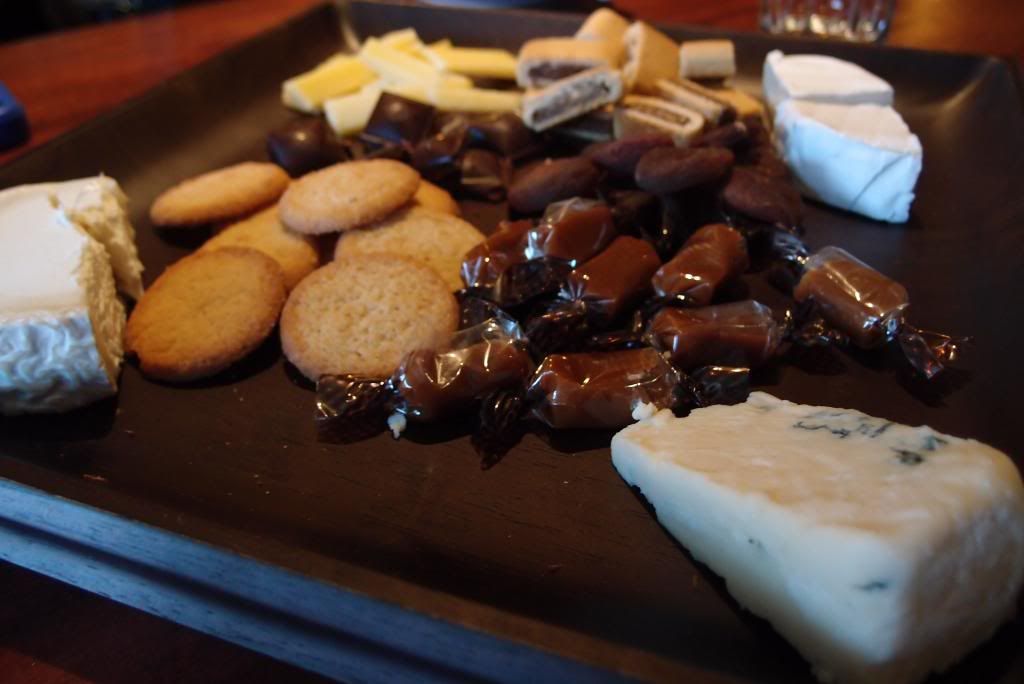 Different spices were brought out so that we could really stimulate all our senses to recognize the different smells and tastes with each beer. Though these spices weren't typically included in the brewing process, the yeast gives the beer these various spicy notes.
The Sofie is a Belgian Style Farmhouse Ale. It had large citrus notes as well as subtle pepper notes. This ale was paired with the lemon cookies and Sebre Belle Chevre (a goat milk cheese that had slight blue cheese flavor). The lemon cookies really brought out the citrus flavors. Then, though the pepper notes were not super evident from just sipping the beer, the cheese brought out this spicy, peppery note in the beer.
From white to black; the next beer was the Pepe Nero which is a black saison, or farmhouse ale. This was a very smoky beer. It would be great with roasted vegetables or any grilled items. It was paired with Comte cheese and Chilies and Cherries Dark Chocolate by Chocolove.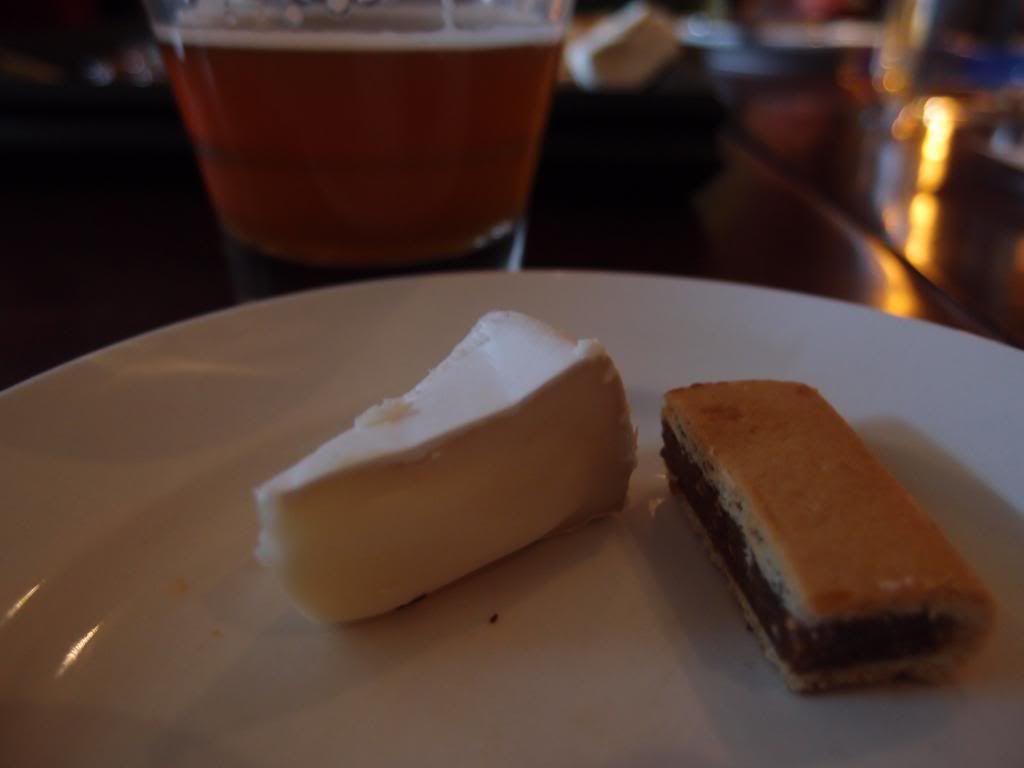 The beautiful Matilda is a Belgian Style Pale Ale that paired with the fig Newtons and a type of Brie. Cloves and nutmeg were the spices that came from the yeast. This was probably my favorite since it is more my style of beer.
Pere Jaques, meaning Father John, was a Belgian Style Abbey Ale. This was a much sweeter and maltier beer. It would pair well with desserts like bread pudding and crème Brulee. It was paired with the Maytag blue cheese and salted caramels.
Thanks to Robin Little with Goose Island for a wonderful presentation of their beer and the suggested food pairings. It is always great learning more and more about the different foods that work well with all the unique styles of beers being created.