Jan 21
Chocolate Pretzel Stout with Fate Brewing
The Crafty Ladies were brewing again and this time they developed something both salty and chocolaty that is sure to make any winter day better: Chocolate Pretzel Stout. Fate Brewing in Boulder, CO invited the ladies up for a fun and silly day of brewing. Well, maybe the silly part had something to do with the constant beer samples :)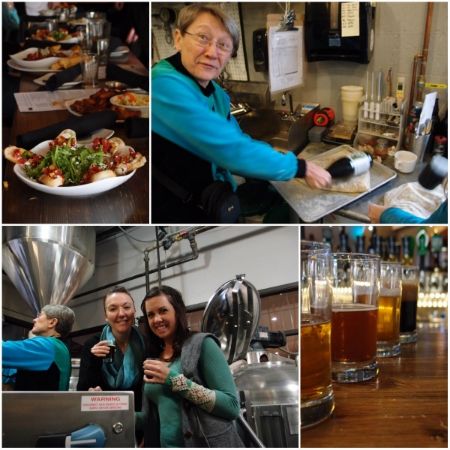 The first task was crushing LOTS of pretzels for the mash! Next, the malt had to be thrown in and the ladies had to get it all mixed and make sure there were no clumps.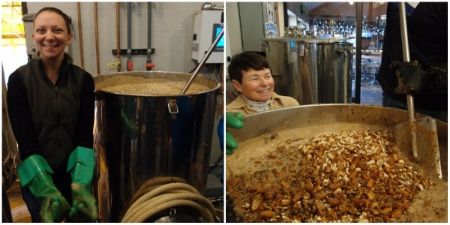 After getting the beer started, there was some down time and Fate took the opportunity to tell us their story whilst we began tasting their beers. We began with their flagship beers:

Laimas Kolsh Style Ale
Parcae Belgian Pale Ale
Norns Roggenbier
Moirai India Pale Ale
Sudice American Stout

For these being their flagship beers, they definitely have some unique styles. The Kolsch is a refreshing easy drinking beer that is perfect in summer. The Roggendbier is another German style beer that is unique. Since it was a pretty chilly day, the stout definitely made me happy :)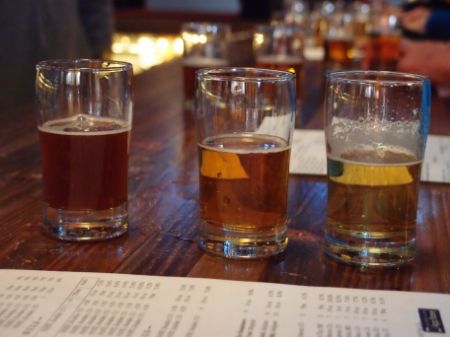 Back to brewing! To really make sure this was a pretzel stout, we threw loads of soft pretzels into the kettle. We finished off our tasks again and then got to enjoy some delicious appetizers while trying more beer :) One of my favorite beers was the Ozo Coffee IPA. It is my favorite style of beer with my favorite non-alcoholic drink! We also got to try the barrel-aged Atropos Imperial IPA. This was a delicious beer.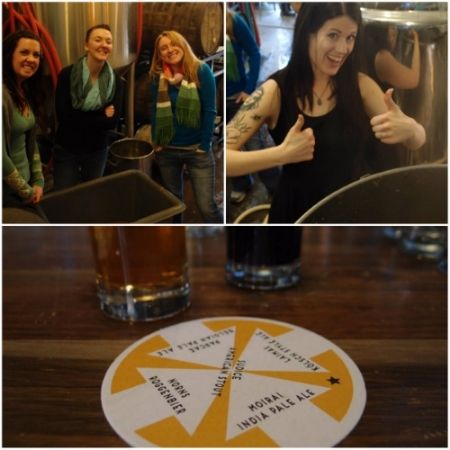 We all cannot wait to try our beer! A huge thanks to brewer, Jeff Griffith, and owner, Mike Lawinski, and everyone at Fate Brewing for a great day! There will be a tapping soon at Highland Tap and Burger so stay tuned!