Sep 3
Boulder Beer and Food Pairing
Boulder Beer Company visited the crafty ladies, bringing us delicious food pairings to go with their beer. Boulder Beer has been in operation since 1979 and they continue to create crafty beer.
We got to taste the Sweaty Betty, Hazed and Infused, Mojo, and Flashback and each one was paired with something special.
The Sweaty Betty is a wheat beer that takes after a hefeweizen. It is unfiltered and has banana and clover overtones. The Sweaty Betty was used to make the pound cake which was then topped with whip cream and raspberries. It was a tasty treat! :)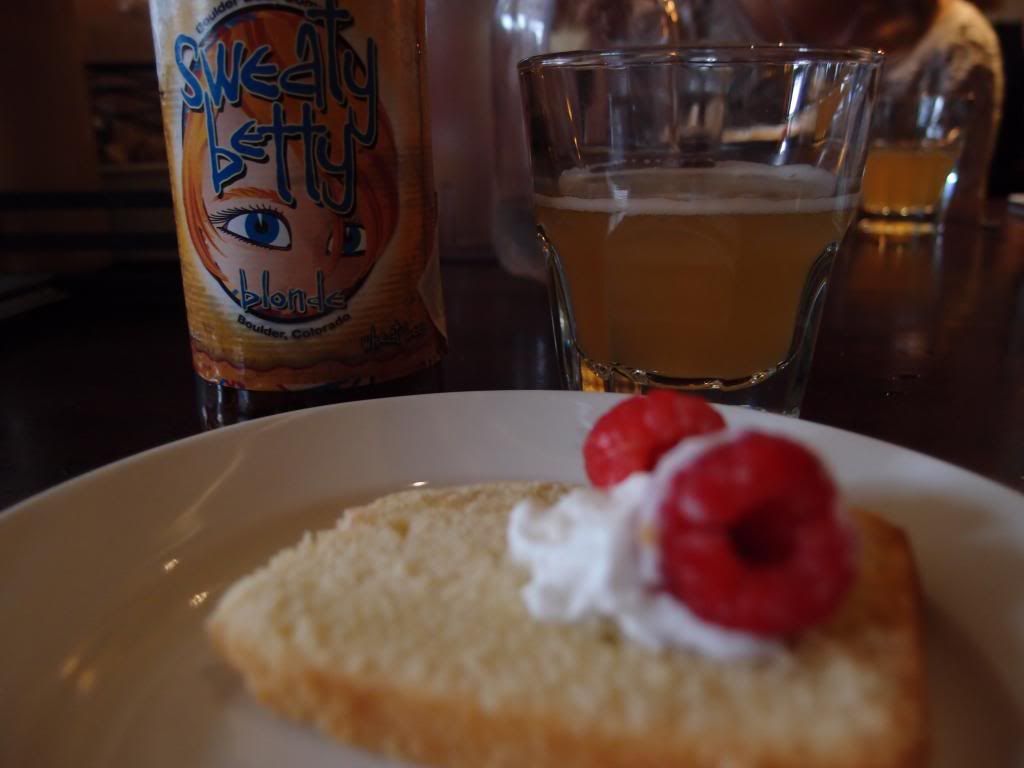 Hazed and infused is a personal favorite from Boulder Beer. This beer is dry hopped which gives more aroma and taste but only a slight lingering bitterness. This ale was paired with the watermelon and feta cheese. It was a delicious combination!
Mojo IPA, another favorite, was the next sample. It was paired with stilton cheese with honey atop a dried apricot. This was a very enjoyable pairing- the apricot helped bring out the grapefruit notes in the beer.
The Flashback India Brown Ale is basically a hopped up brown . It was paired with elk sausage which was a magnificent pairing.
Thank you to Jessica from Boulder Beer for providing fun food pairings and a great event!!